Lighthouse Sunday School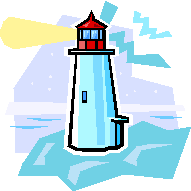 Lighthouse Sunday School at St. James Lutheran Church is for children age 3 through 6th grade held on Sunday mornings (September – May) 9:00-9:45 a.m.
Curriculum
We use the Spark! Lectionary curriculum. It is creative, full of life and energy and we are sure that your kids will enjoy learning more about Jesus! The lessons will usually match the Scripture from Worship. The Bibles we use coincide with this curriculum (all stories are found in the Spark Story Bible).
Students will begin in their assigned classroom. Then move to large group interaction and then back to classroom for focused Bible discussion. Usually there will also be a learning rotation of music, cooking, art, library, movie or science. At the end for the session students will return back to their classroom for pick up.
Volunteers
Volunteers are needed to make Lighthouse happen. Would you like to teach an art or cooking class? Would you like to help with music or a story at large group? How about subbing for the small group guides or teachers who can't be here on a Sunday. There are many ways to get involved.
Questions
Questions can be directed to Sunday School Coordinator Amy Jermstad at ajermstad@gmail.com.